(Episode: "The Riddle of the Gold")
Synopsis: Supervillain Dr. Zin wants to disrupt the world's gold markets. This involves murder, a kidnapped scientist who can do quasi-alchemy, a henchman disguised as a maharajah, and some extremely irate big cats. I don't think Zin has an efficiency expert on staff.
Tip 16. Courage! There is often a light at the end of the tunnel.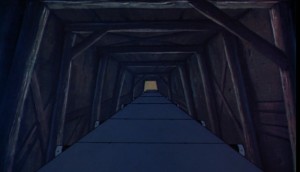 …Of course, sometimes that light is coming from a secret science lab.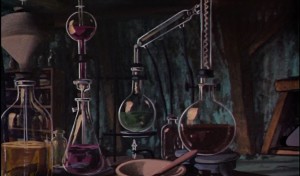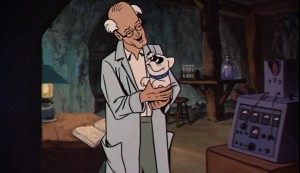 You know what they say: where there's bubbling alembics, there's hope.
Next time: I screw up my courage and start taking a look at one of my childhood favorite books.
Next time on TQfM!: Size doesn't matter.