Why Found-Again? Because this book used to be everything to me, that's why.
There really isn't a lot more to cover, since the last three sections are both well-written and still relevant today. We learn a bit about the criminal justice system: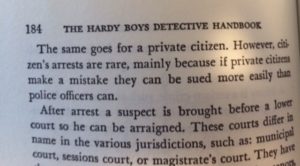 More about surveillance, with diagrams and glossary: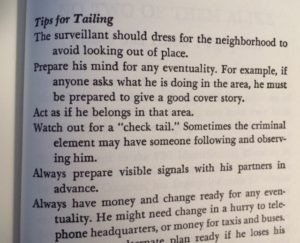 And the history and general nitty-gritty of fingerprint identification.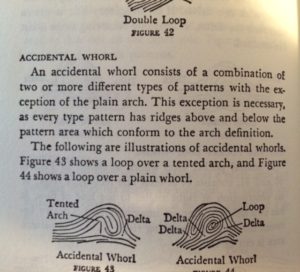 And that's all she they wrote.
The Verdict: I'm so glad I picked this up to reread: in a way, it explains an awful lot about me and the existence of this site in the first place. A little embarrassing, a lot of stuff to learn, and the occasional unfortunate hairdo: The  Hardy Boys Detective Handbook isn't just a part of childhood, it's practically a mirror of  childhood.
Might go well with: Anything tagged "Mystery" here on the Omelet.